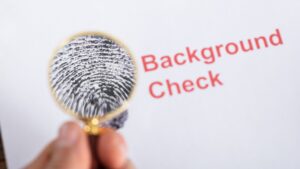 The question of why to have a professional background check done on a potential employee is one that carries a lot of weight. We know the answers at VeriScreen, and we'll share the main ones here in this post.
One of the important reasons is that it gives your company confidence you have chosen the right employee. It means you are not wasting time and resources hiring and training a new worker only to find out there is an issue that will lead to their termination. You save money in that regard because it's an expensive process to source and train new employees.
Professional background checks give your company protection from liability issues if the employee turns out to be a criminal, for example. If you have done your due diligence in the selection process, you have solid standing from a legal standpoint.
Thorough checks can be accomplished swiftly, and they cover an extensive range of items that provide the information you need as an employer. A screening company can quickly gather information on criminal checks, credit reports, education and employment verifications, and drug tests, for example.
Background checks conducted by professionals make sure you have every bit of relevant information you request. They are experienced in conducting checks and are the best way to ensure nothing is overlooked. It's a realistic case of "better safe than sorry."