VeriSecure National Fingerprinting Services
Start fingerprinting your employees or volunteers today with VeriScreen's easy and affordable services. Same-Day Signup. 
VeriSecure- Your Go To Source for FBI National Fingerprinting Services!
VeriScreen has partnered with the largest fingerprinting services in the country and can handle all your fingerprint security needs with our new service, VeriSecure.
If your state, county, or local laws require fingerprinting, let us know and we can add VeriSecure to your comprehensive screening package.
VeriScreen Performs National or State fingerprinting services through the FBI for numerous industries: 
Boys and Girl Clubs, Department of Transportation, Nursing Homes, Senior Centers, Non-Profit, Volunteers, Hospitals and much more.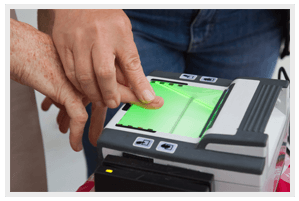 Does Fingerprinting Find all Criminal Records?
Unfortunately, it does not! Fingerprinting involves comparing an applicant's fingerprints against state and federal databases. The FBI database does NOT include final dispositions in as many as 50% of criminal databases and sometimes takes months for records to be updated on the database.

Another flaw with FBI fingerprints is that they are not fully compliant with the FCRA or EEOC guidelines as only outdated arrest records may exist on the reports.

Fingerprinting is a great tool, however it should be combined with a criminal background check where records are confirmed at the source and filtered by FCRA guidelines.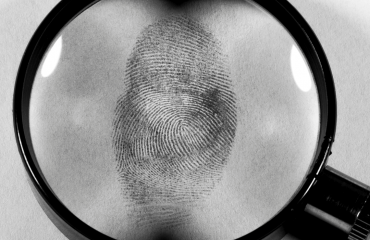 Providing You The Most Comprehensive Background Checks For Employment and Housing For 25+ Years
⭐⭐⭐⭐⭐
"Thanks, you guys do such an awesome job! I just completed my analysis of filling positions for last year and we filled 40 more than the previous year and did it in less time. I know that your staff's turnaround time has played a big part in these improved results. Thanks again!"
⭐⭐⭐⭐⭐
"We are immensely pleased with VeriScreen and thankful for your partnership with the Boys and Girls Club Association."
⭐⭐⭐⭐⭐
I wanted to say how pleased I am with our switch to VeriScreen. The transition was smooth and seamless. The turnaround time on a background check is quick and accurate. VeriScreen charges us one flat rate, and we get all the records. Because of the flat rate, we have saved money from our previous screening company that charged for records!
⭐⭐⭐⭐⭐
We've had excellent service from VeriScreen. The online report ordering is very easy to navigate, with the option of sending the applicant a link to input their own information. The reporting is prompt and we can ALWAYS reach someone with questions. I especially like that it's the same crew we are able to contact, by phone or email.
Our experts will answer your questions and help design the screening package you need. Each one is Advanced FCRA certified and our customer service is unmatched.