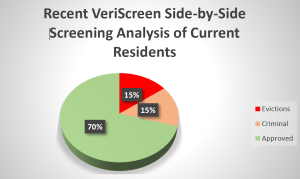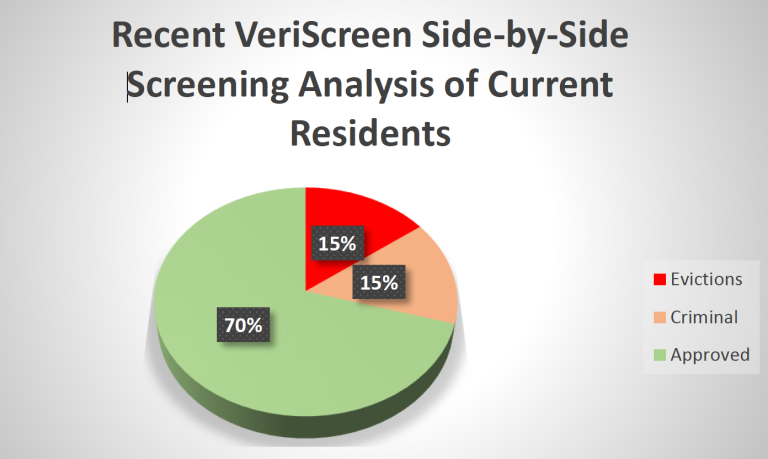 VeriScreen's truly unique screening process with its trade-marked Person Search Plus™ product will save this new client significant ROI, not to mention the enhanced safety for both the management company and their valued residents!
This study demonstrates once again the truly unique screening process you get with VeriScreen! Above are the results of a recent VeriScreen statistically valid sample of a side-by-side test of current residents in tax credit properties for one of our targeted prospects. Some residents had both evictions and disqualifying criminal records and were classified as just having a prior eviction. VeriScreen used the same criminal criteria as the current background screening provider, and there was no re-running of credit.
The above analysis is also the latest contributor to VeriScreen's Eviction Predictive Analytics Modeling Case results, which we would like to share with you along with education around our business process and guarantees.
Please let us know when you and your organization are interested in learning more about VeriScreen and the added-value we can bring to your Affordable Housing background screening process. Your complimentary and compelling side-by-side analysis is just a call away!